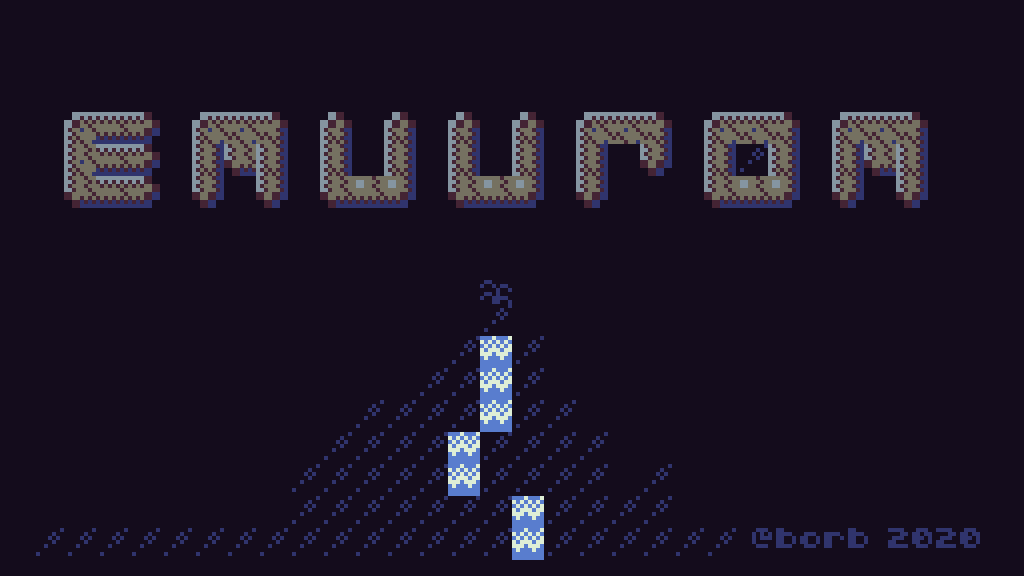 EMUUROM
0.1.c & 0.1.d - polishing further!
---
I've quietly shipped two minor updates, here's a combined changelog (lol as if I remember which version fixed which ones)
A scanning glitch on screen transition removed (again..!)
Ahavena breathes bubbles now.
Variant forms of some Emuuroms now show up under the same entry, as they should.
A flipped swimming sprite for the player! It now conveys better that you jump downwards underwater.
A super annoying bug where Kotiloene kept falling from bridges is finally properly fixed.
Some level design adjustments; most visibly, replaced one Kotiloene shortcut with another one.
The lead melody of the main theme is now one octave lower, makes for a more pleasant experience imo
Controller support: when a controller is in use, the "press a button to do a thing" messages show the corresponding buttons on the (XBOX-layout) controller.
Files
index.html
Play in browser