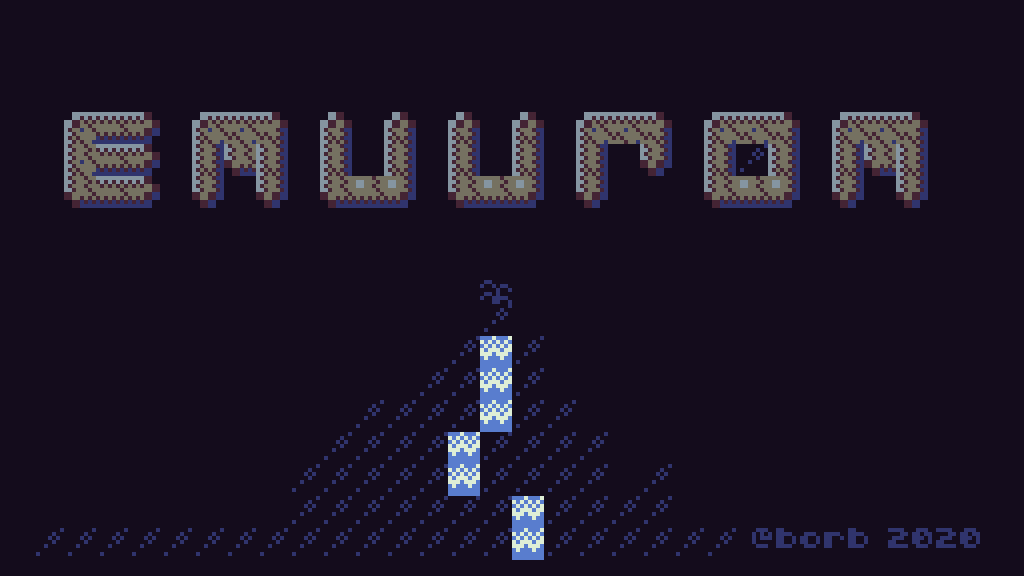 EMUUROM
0.1.g - Small streams make big rivers
---
A bugfix & tweak update 0.1.g, a direct follow-up for 0.1.f is now live!
Includes the following fixes:
you can use DOWN button to jump while swimming, makes diving from the water surface less frustrating
some small changes in tilemap to make some rooms easier to traverse ( or just prettier )
green jump-through platforms maybe look more jump-through now....?
added two EMUUROM: one Otukka to direct players' eyes to the SKANNER first time when they arrive in the room, and one Salavia save point in Kaakana nest
Otukka glitching sprite fixed
hold A+S (X+Y) to reset faster
scanning UI minor changes, most importantly it changes sides from top to bottom less frequently
music volume adjusted lower (some channels more than others), the sound effects are easier to hear now.
KNOWN BUGS
one case: Up button stuck down when a Logitech f310 controller is _not_ connected.
one case: Game crashes with the message "Script execution was interrupted" in the pointColl function. Seemingly an infinite loop, but there isn't any loops in that function...?
Files
index.html
Play in browser