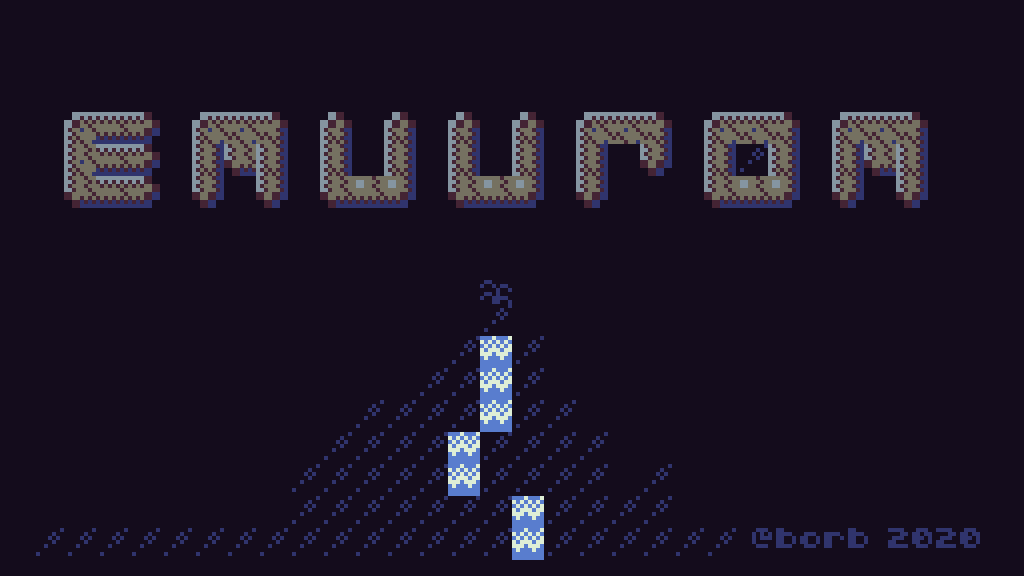 EMUUROM
0.1.i - The sign where one's home biome reflects
---
Another "final" demo update is live! Now the focus is in the polished map & dex UI, but there's also some changes under the hood.
Kehreejä variants have their colours tweaked
map

cleaner, easier-to-read look with the sign sprites gone
the sign text background colour reflects the biome now
Kehreejä sprites have their own colours
a certain Emuurom shows up...!

dex

bugfix: if you find "too many" entries, the blue colour does not change back to red
Emuurom sprites are in their correct colours now
some OOB emuurom sprites fixed

kotiloma bump sound does not repeat
credits: out of screen text fixed
bugfix: Otukka does not move when being scanned anymore
bugfix: Kaakana's velocity does not get applied to your jump velocity if it is being scanned
some under-the-hood fixes for flashing effects (mostly applies to OOB emuurom)
Happy playing!
Files
index.html
Play in browser