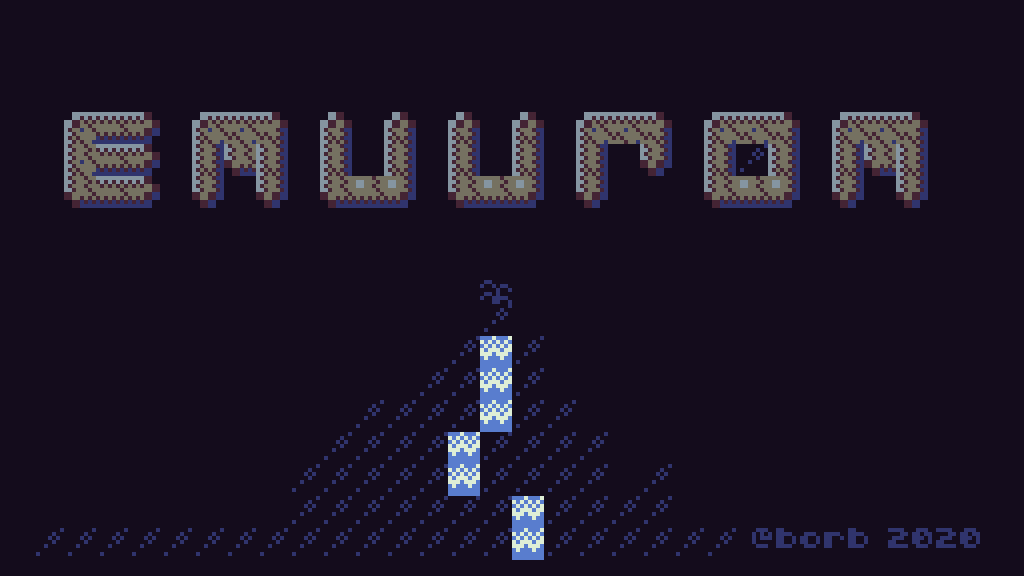 EMUUROM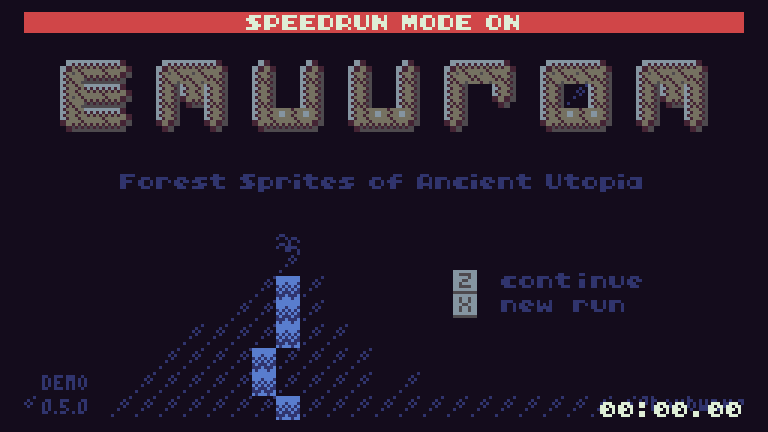 A new update already? And it's not bugfixes???
As per popular request, EMUUROM now has a SPEEDRUN MODE. For the time being, it can only be toggled with keyboard by pressing SHIFT+R. When I update EMUUROM to use the TIC-80 version 1.0, speedrun mode will be available for toggling in the pause menu.

Changelog
Speedrun mode! Press SHIFT+R to toggle.

Faster soft resetting in title screen
faster config mode skip
Speedrun timer tied to real time instead of game time: soft resetting adds up to the timer now!

For version 0.5.0 players: Save format changed a bit to accommodate the new mode, so you will see a "Save data compatible" message which means your old save was converted to the new format successfully.
Files
emuurom-demo-html.zip
Play in browser
emuurom-0.5.1-demo.lua
1 MB
emuurom-0.5.1-demo.file
1 MB
emuurom-demo-mac.zip
837 kB
emuurom-0.5.1-demo.exe
1 MB