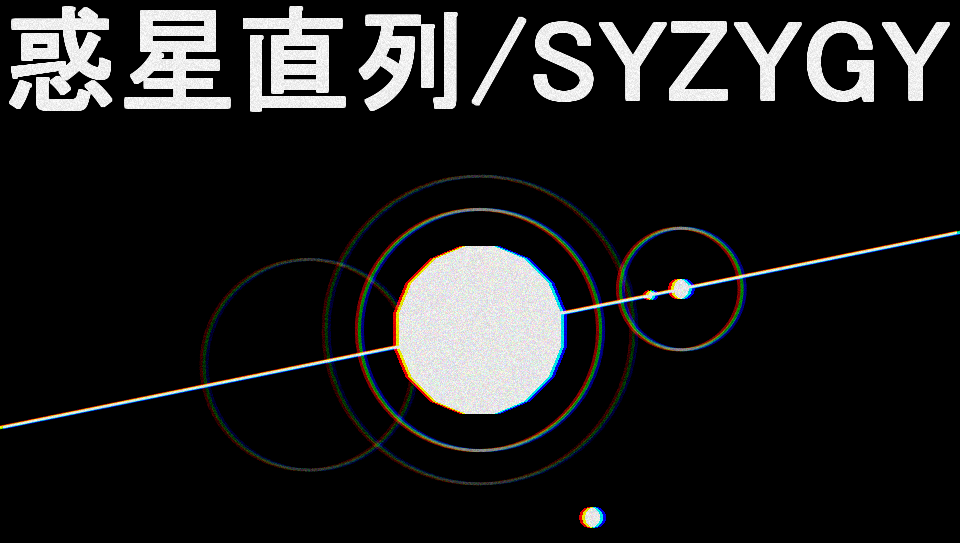 SYZYGY
1.01: An incremental update + mac version now available!
---
Changelog 1.01
added: a noise shader! It's cool right?
added: mac version now available! haven't tested it (I don't own a mac lol) so report any possible issues.
bugfix'd: third phase planet (second snare drum) sometimes appeared on top of the first snare drum planet.
bugfix'd: the music now pauses when windows is not focused.
PS. Ahem... it seems adding a sophisticated audio-video-input-sync system isn't that small of a task. I'll look into it later this week!
Files
syzygy-love-source.zip
1 MB